---
---
---
Yesterday...today!
The service, completely manageable from your app, avoids any paper waste and difficulties dues to the correct work of the machine and ensures the automatic sending in case of problems. Instead of the traditional sending, it doesn't need any maintenance and it is possible to send a FAX in a few clicks extinguishing the traditional costs.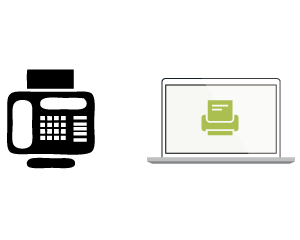 Sending 1 page-FAX
Sending a single FAX page costs di 0,10 € (+VAT) = 1 credit (except promotions).
Sending a FAX from the mail
The service Mail2Fax has no additional costs compared to what you would pay with the single sending of a FAX.
Your first FAX is free
After having registered, if you go to your personal area, you will be immediately able to use the bonus in order to send a fax page.